We've got your solutions!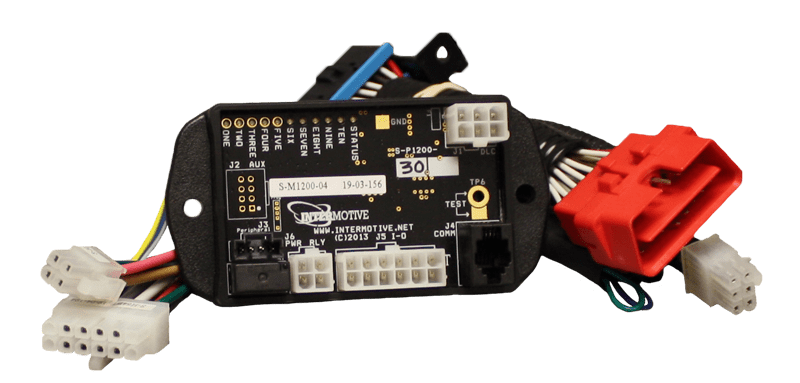 Aftermarket Interface Module™ (AIM)
Activate and control equipment with improved performance.
Allows for passive acquisition of real-time CAN data
Provides an e-park brake signal for the 2023 Ford Super Duty® even after the CAN bus goes to sleep (latch on the ePB signal)
Easy and free programming utility software allows for custom programming of outputs uses AND/OR logic
Includes eight digital outputs, two inputs
Flexible outputs can be programmed either high true (power) or low true (ground)
Order options: pre-programmed or custom program yourself
High idle function improves equipment and A/C performance
Available data includes: electric park brake, Transmission range, lights, doors, brakes, vehicle speed, RPM, VBat and more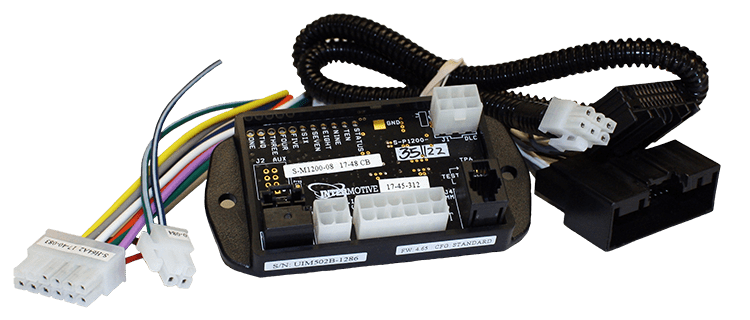 Upfitter Interface Module® (UIM)
Activate and control equipment in ways that fit your needs.
Allows for passive acquisition of real-time CAN data
Provides an e-park brake signal for the 2023 Ford Super Duty® when the CAN bus is awake
Easy and free graphical user interface (GUI) allows for custom programming of outputs uses AND/OR logic
Includes two inputs and eight digital outputs: one high true (power) and seven low true (ground)
Order options: pre-programmed or custom program yourself
Available data includes: electric park brake, Transmission range, lights, doors, brakes, vehicle speed, RPM, VBat and more