Need a part? We can help.
Ordering Service Parts
You've come to the right place for ordering InterMotive products and replacement parts that are:
No longer working
Not under warranty
Older than 2010
For Service Part inquiries and orders, contact our master distributor, LGS Group, Inc.
Work Truck, Transit, Mobility, School Bus, RV and Limo service part orders:
sales@lgs-group.com
775-831-2002 ext. 205
Law Enforcement, Ambulance and Fire Truck service part orders:
sales2@lgs-group.com 
775-831-2002 ext. 214
The transmission code is noted on the VIN label. Below is an example photo with the transmission code circled.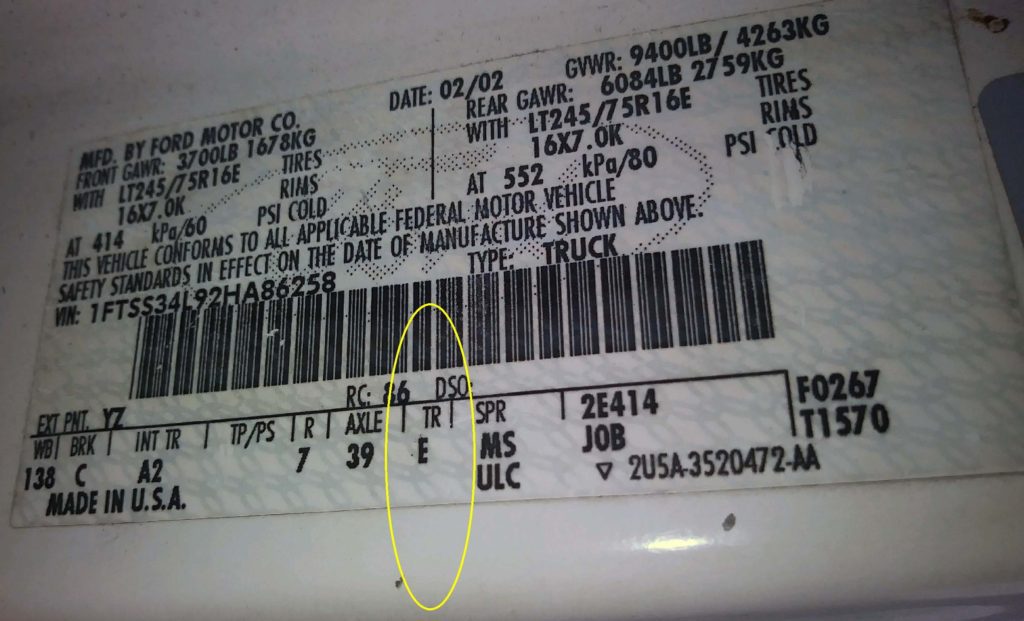 However, some vehicles are labeled as a U transmission but actually have an E transmission. Here's how to tell:
If the transmission code is an E, then when the doghouse is pulled off, there should be both a GREY CIRCLE 4-Pin connector and a square connector. We will connect to the GREY CIRCLE.
If the transmission code is a U, there will be two BLACK SQUARE 16-Pin connectors. If it is a U, then we will need to verify that there is the black square with the 16-Pin.
View a sample transmission diagram for reference.
If the transmission code is none of the options listed, then you will NOT need a trans harness at all.